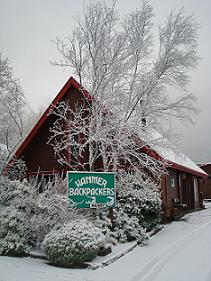 To make a reservation for Hanmer Backpackers
please click on:

Booking and Cancellation Policy:
- Credit cards may be pre-charged from 2pm one day before arrival. If your card details are invalid or if there are insufficient funds available to cover your first nights stay your booking will automatically be cancelled. It's your responsibility to ensure we have your up to date card details and sufficient available funds.
- Cancellations until 2 PM on the day BEFORE arrival will not incur any charges. After 2 PM on the day BEFORE arrival will incur charge of the first night accommodation. In case of a "no show" we will charge the first 2 nights and cancel the remainder of the booking. Different policies apply to group bookings (6 persons +).
- To prevent over bookings, not all rooms are allocated online. please contact us if you are unable to book your desired room. It might still be available. (please contact us directly for group bookings (6+))
- Check in is between 2pm and 9pm