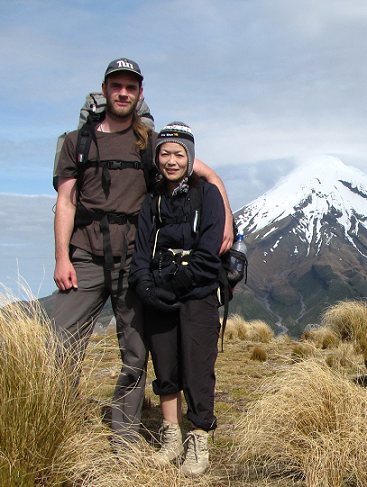 We are Tristan and Yoko Schilder.
Tristan is from the Netherlands and Yoko is from Japan. We met each other 12 years ago while backpacking in New Zealand where we fell in love with, each other, New Zealand and with the concept of backpacking.
After the big immigration hassle we became active in the tourism industry by working for various hostels all over NZ. After years of gaining experience in the industry we started looking for our own little backpackers to complete our NZ dream.
When the Hanmer Backpackers came on the market the decision was easily made and since the 18th of August 2012 we are the proud owners of one of the best small hostels in NZ.
Tristan loves his outdoors and is a keen tramper/hiker, when he is not in the hostel you'll probably find him on a remote trail somewhere in the back country. He has travelled extensively throughout NZ and enjoys sharing insiders travel tips with his guests.
Yoko loves cooking, concerts, kids, camping and tramping. Before she moved to NZ she was a Japanese tour leader and as such has travelled more than 50 countries. occasionally she will treat you with some homemade (Japanese) cuisine, scones and cookies.
We are looking forward to welcome you in our home away from home.